The SanDisk Ultra SDDDC2-128G-G46 128 GB USB Flash Drive features a compact and contoured design. This lightweight pendrive with its SecureAccess software offers password protection and encrypts private files. Easily free up space on your smartphone or quickly transfer files between devices at USB 3.1 high speeds of up to 150MB/s1. With a reversible USB Type-C connector and a traditional USB connector, the SanDisk Ultra Dual Drive USB Type-C lets you quickly and easily transfer files between smartphones, tablets and computers.
128 GB Storage Capacity
USB 3.1 Connectors Interface
Operational Temperature: 32 degree - 113 degree F (0 degree - 45 degree C)
Data Transfer Speeds: 150MB/s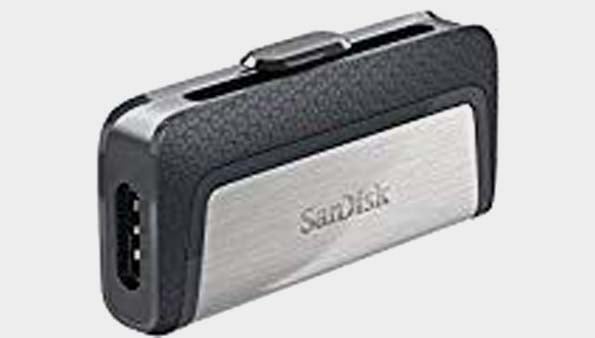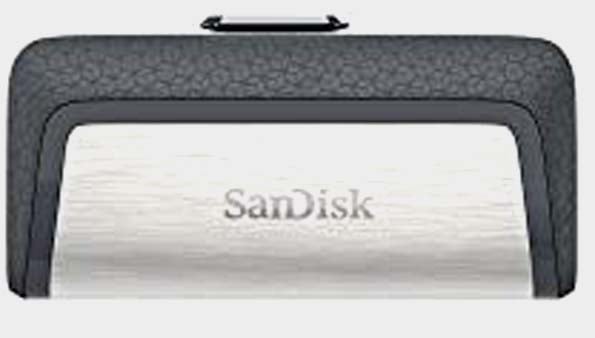 Designed for USB Type-C connectors
This flash drive is designed for USB Type-C devices. Most of the smartphones are now equipped with USB Type-C ports. Simply plug the flash drive to a USB Type-C port and transfer content between each other.
Excellent transfer speeds
The Sandisk Ultra 128GB Dual Drive USB offers excellent transfer speeds. Thanks to the high speed USB 3.1, enjoy transfer speeds of up to 150MB/s2 with this flash drive.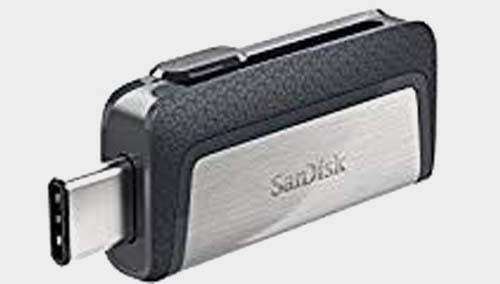 Sleek and compact device
This flash drive is a compact device. The flash drive is super thin with a retractable design to protect the small USB Type-C connector.