The SanDisk Ultra SDDD3-128G-I35 128 GB USB Flash Drive features a compact and contoured design. This lightweight pendrive with its SecureAccess software offers password protection and encrypts private files. Sleek and compact in design, this 128 GB can be carried around with ease. Furthermore, you can use it directly out of the box without the need for additional software.
Capacity: 128 GB
Read Speed: Up to 150MB/s
High-speed USB 3.0 performance
Back up your mobile photos, videos and contacts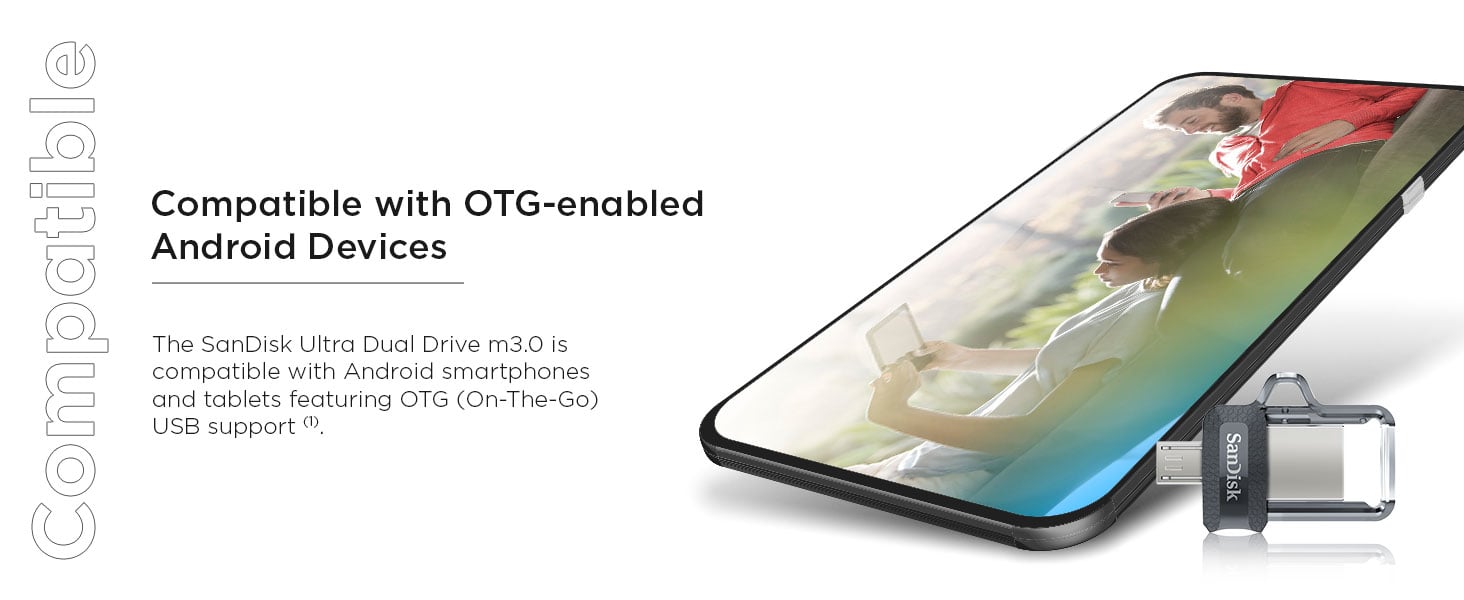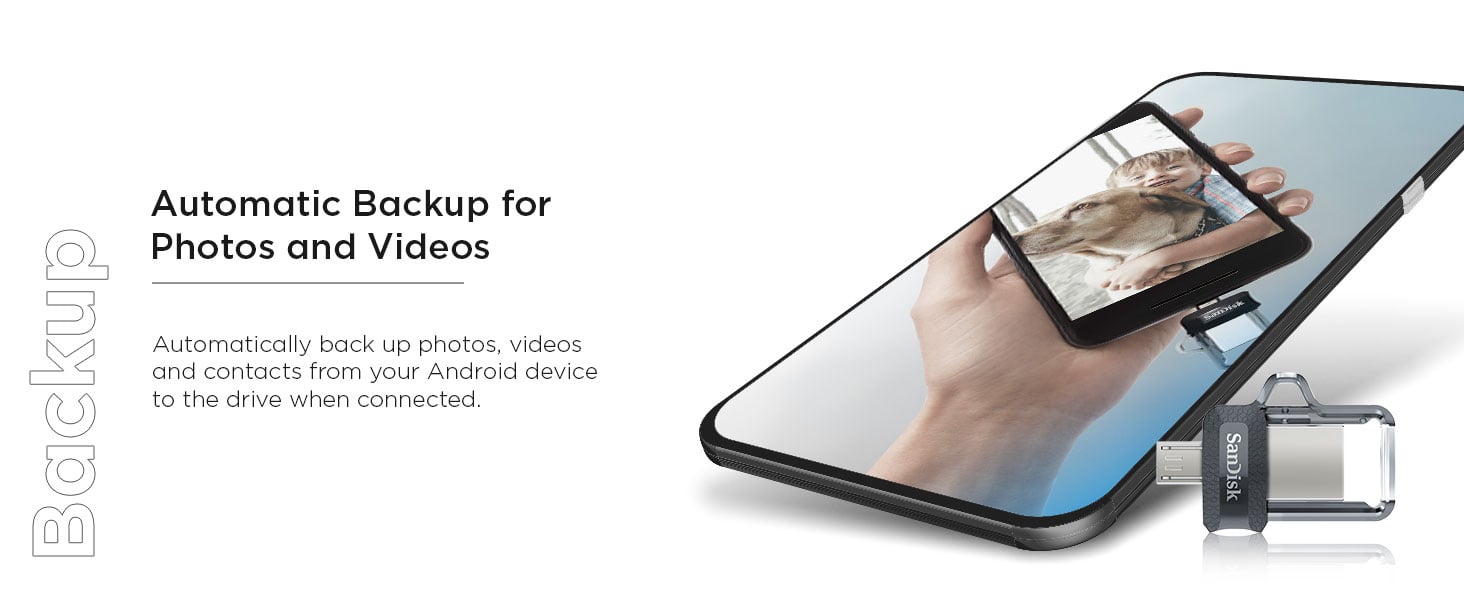 Compatibility with Android Smartphones
This pen drive is compatible with most OTG-enabled devices so you can transfer files to your smartphone, tablet, PC and even Mac computers.
Retractable Design
Its sleek design makes it easy to connect to both micro-USB and USB 3.0 connectors.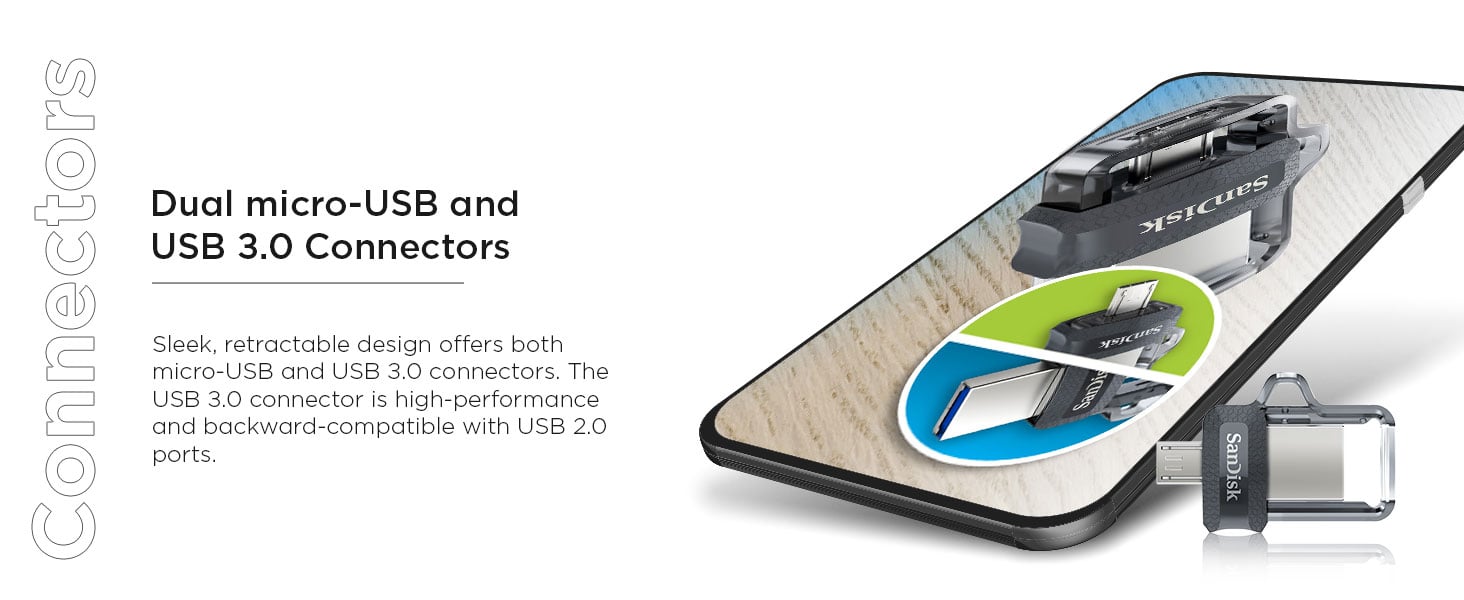 High Speed
With a high-speed of 150 MB/s, this pen drive can transfer files in a jiffy.
SanDisk Memory Zone Application
It helps you manage and backup files easily on your Android device.