The Sandisk CZ5064GB USB 2.0 Flash Drive is designed to store, transport, and share files and documents. Its 64 GB allows you to store your favourite videos, images, songs, and work presentations. This flash drive utilises USB 2.0 interface for fast transfer of data. Featuring a compact and durable design, this secure flash drive fits easily into your pocket or computer bag.
64 GB Wireless Flash Drive
Features a compact design
USB 2.0 Compatibility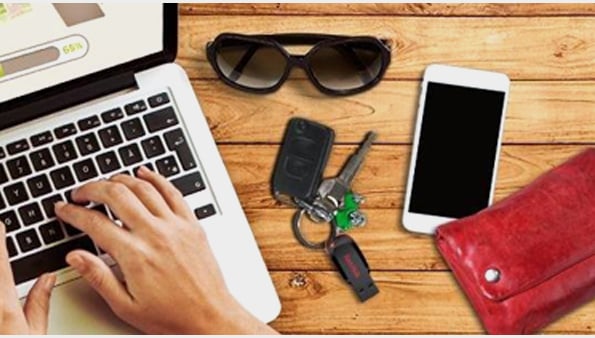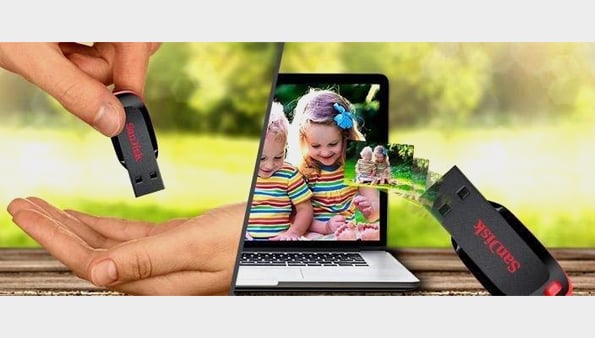 Carry and Keep your Favorite Files
With the ultra-compact and portable SanDisk Cruzer Blade USB flash Drive, you can take your files with you wherever you go.
Sharing Just Got Simple
With the Cruzer Blade USB Flash Drive you can easily transfer up to 128 GB worth of videos, music, photos and more to share with your family and friends.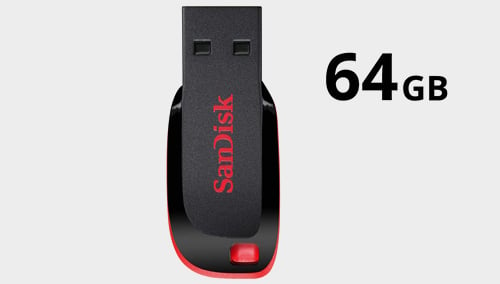 Capacity
It comes with 64 GB of storage which lets you keep large amount od files and folders easily.